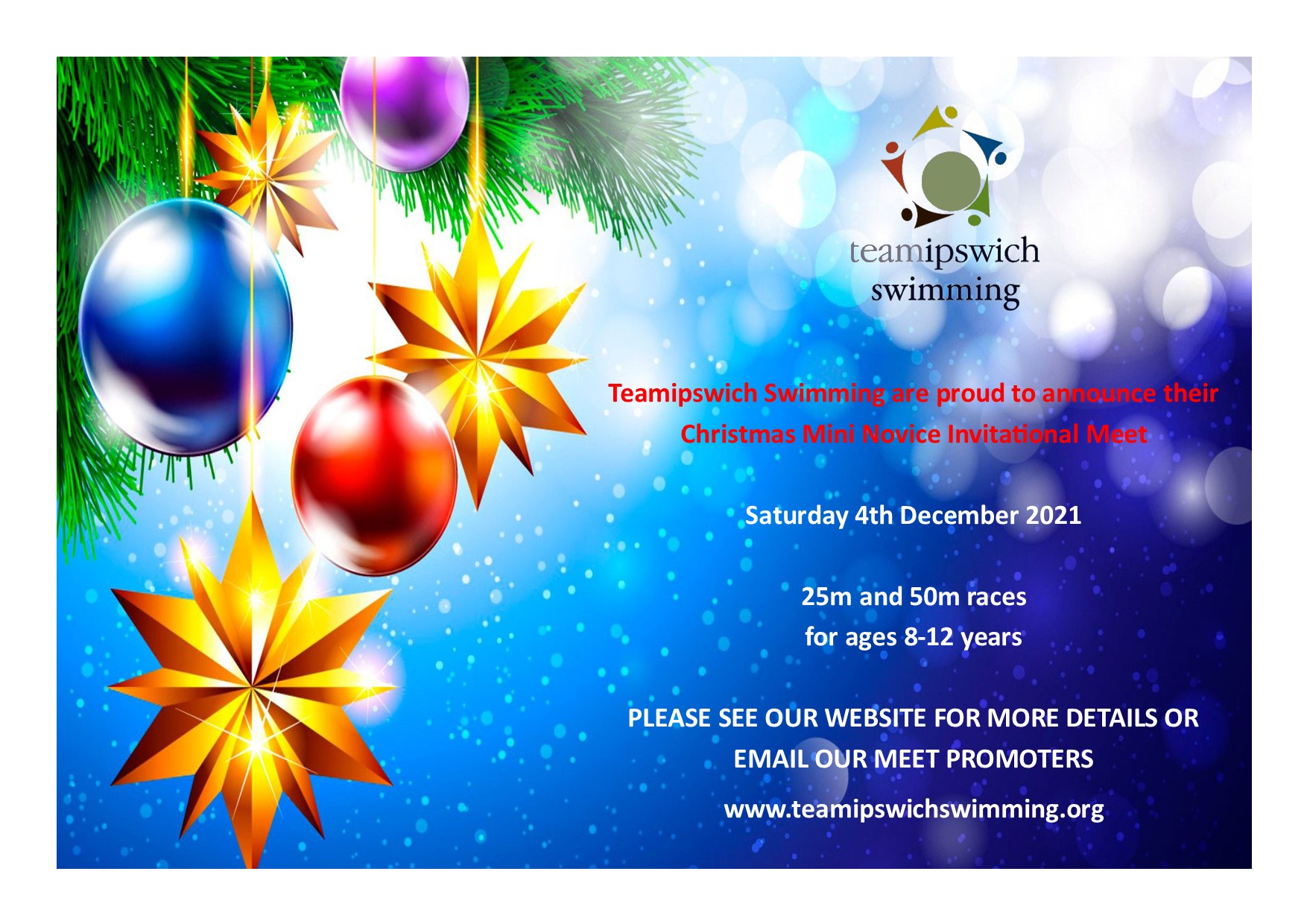 4ER210970 Christmas Mini Novice Info 2021.docx
*** SPECTATORS ALLOWED ***
Good Afternoon All,
Following on from my email this morning, we would like to confirm that we will not be using the Event Brite booking system, looking at how long our meet is, it would cause more problems than solutions.
We will be producing a list of swimmers that will be swimming on Saturday, and each of those swimmers will be allowed 1 adult spectator. Everyone will be ticked off upon entry. We want to ensure that each swimmer has the opportunity to have 1 adult spectator to watch them swim. Entrance fee is £5.00 per spectator (cash please).
As per the new risk assessment that had to be produced and approved to include spectators and the shop(not at this meet). All attendees will be expected to wear a face mask unless about to warm-up or race, or have a medical exemption. With spectators sitting in close proximity to each other and this new Covid variant that is going around it is important that people follow the rules. Of course we would all prefer not to have to wear a mask but these rules are in place to help protect not only yourself but everyone else as well.
Entry and exit will be the same as per our October meet, entry through the back door, round by the Sauna(signs will be displayed) and exit through the middle side door. There will be volunteers on hand if you need any help.
Thank you
Christmas Mini Novice - Information.docx
teamipswich christmas mini novice - start list.pdf